A plugin to make IntraOral Cameras work with Open Dental using DirectShow instead of Twain.
*Works with Open Dental 16.4.15 or higher
Download and run the installer for IOC Snapshot, and it will install the plugin automatically.. Be sure Open Dental is closed on the workstation while you are installing the plugin.
http://iocsnapshot.com/IOC_Snapshot.exe
Installation Instructions:
http://iocsnapshot.com/installation-man ... en-dental/
2 Week Evaluation License:
FgKgAaQGdfufAtQBDgABARQ6EjbSfoG2H9yeiyQaNZAc3R0SWbzUbWSIWxFz7yDoZnwqN3yplLa9suVyGuVesw==
Possible Bugs
: If you have a webcam in a laptop, you should probably disable this camera in device manager.
Warning
: If you upgrade from 17.3 or lower, to 17.4 or higher, you must reinstall this program to add the correct files back into the Open Dental folder.
How to use:
Step 1: Click the
Import Button
in the Images Module to bring up the Open Dental Camera interface. Click Capture to take images or you may try a foot pedal.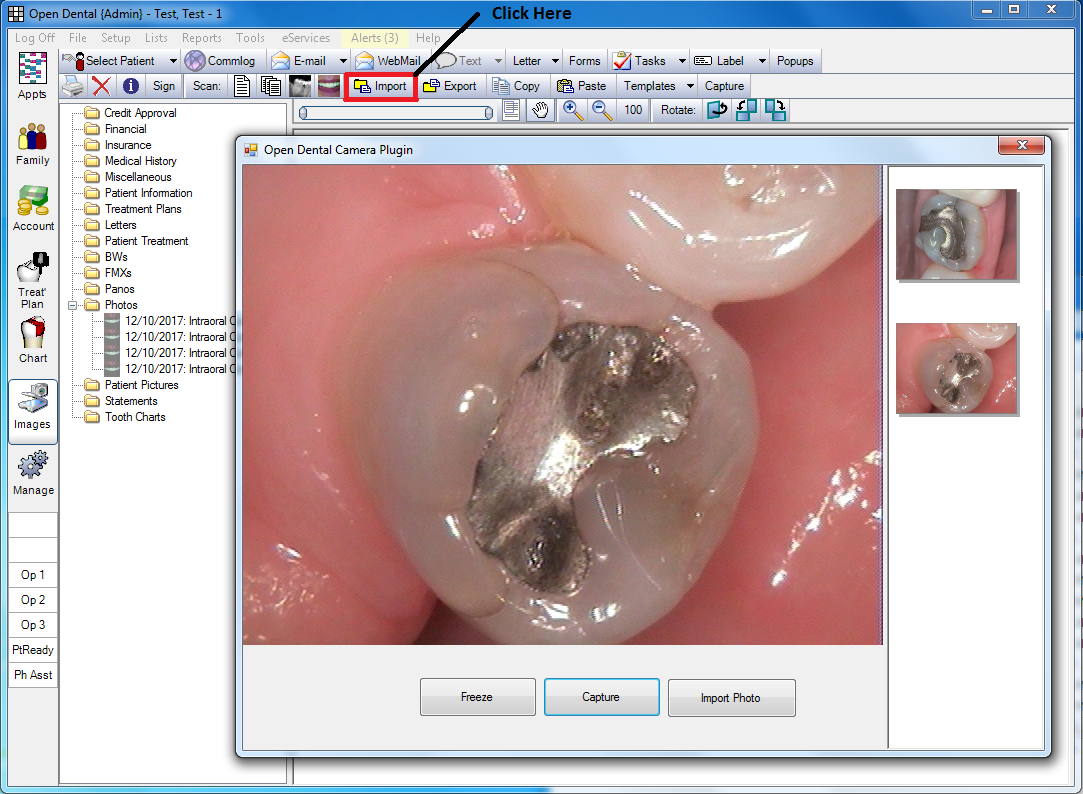 Step 2. When you close the window the images will be assigned in the "Photos" category and "Intraoral Camera" will be the description of the images.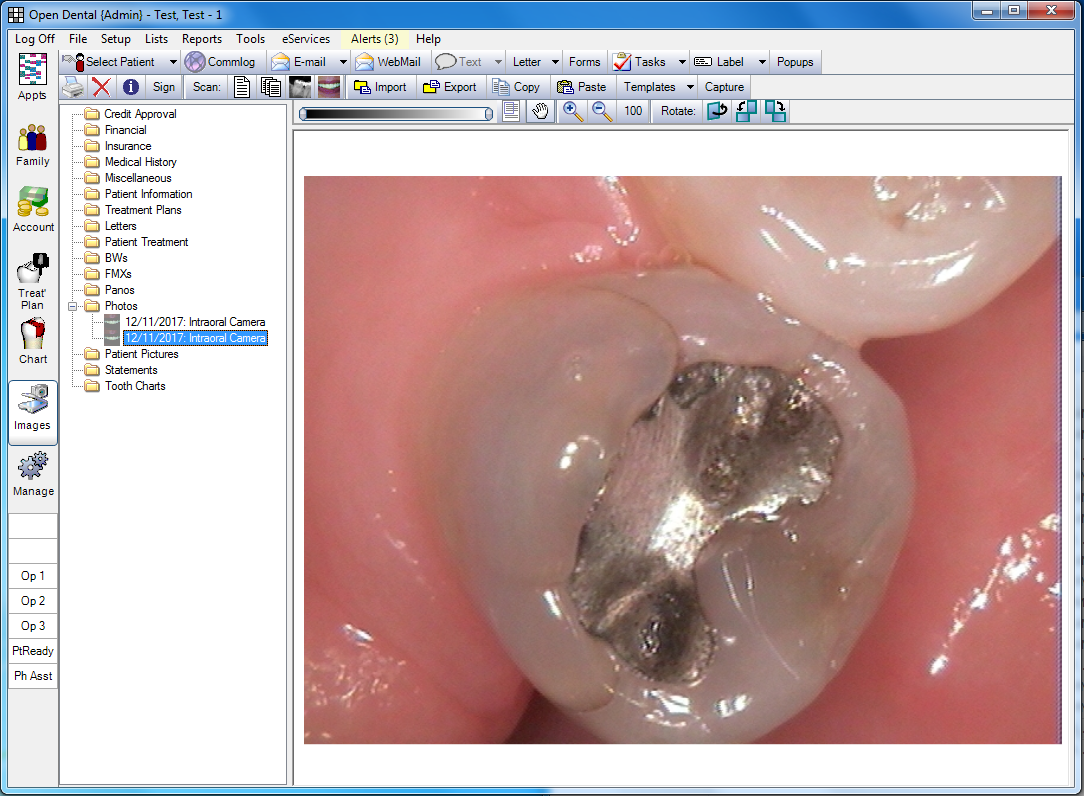 Link to the thread about my
IOC Snapshot Program
:
viewtopic.php?f=1&t=5225&p=27580