Here is a new twain driver to use instead of the VideoDS.ds method. The older VideoDS uses VideoForWindows and has a low frame rate and can't handle MJPEG.
Download this file and extract it, copy the files to C:\Windows\Twain_32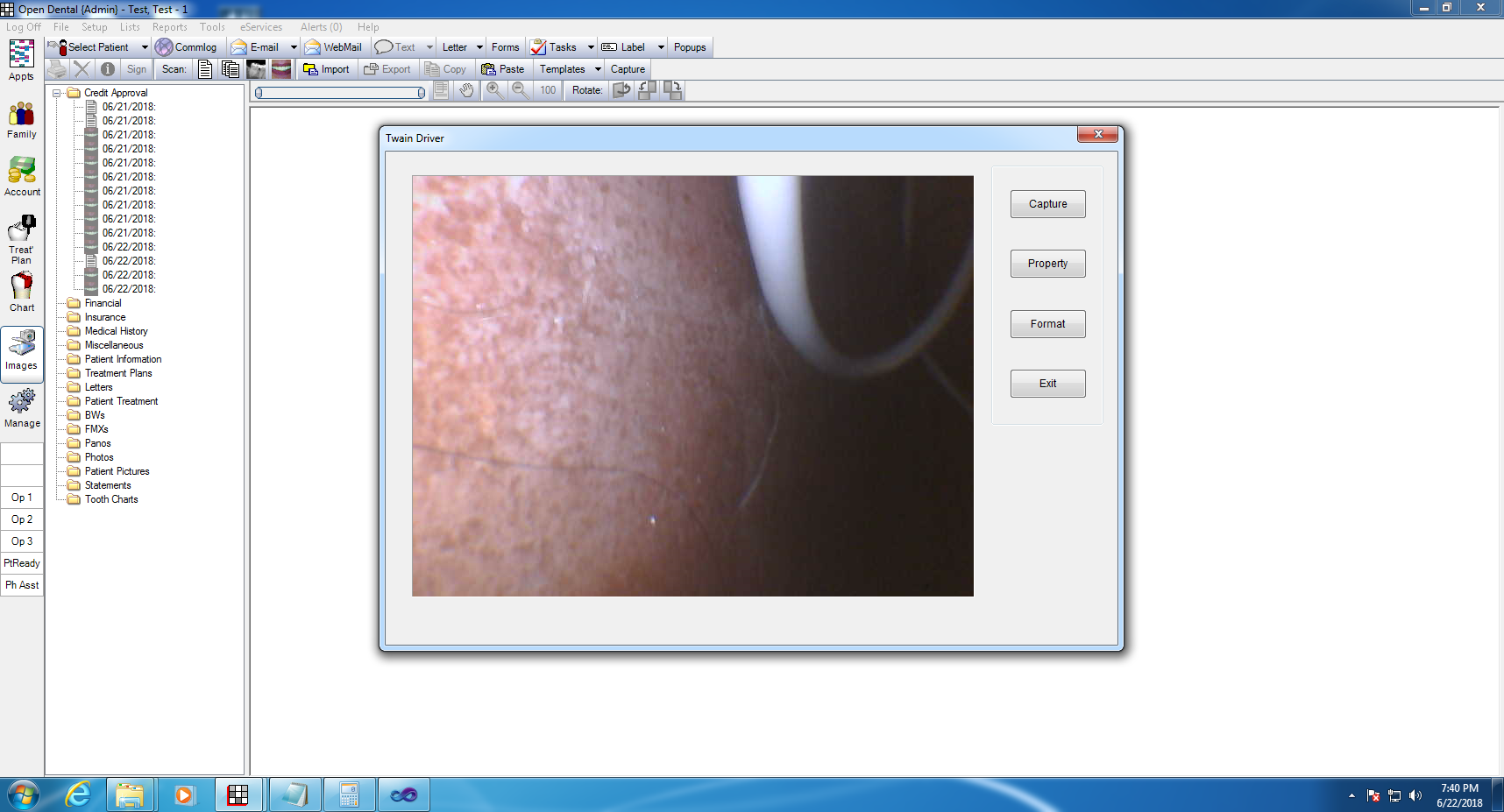 This is mainly to use with WebCams that don't have twain, to take an image of patients as they come in. Not to be confused with my Open Dental Camera plugin for IOC Snapshot.
But feel free to check that out.

http://iocsnapshot.com/installation-man ... en-dental/