A free plugin to make IntraOral Cameras work with Open Dental using DirectShow instead of Twain.
http://www.onsitedentalsystems.com/OpenDentalCamera.dll
http://www.onsitedentalsystems.com/DirectShowLib-2010.dll
*Works with Open Dental 16.4.15 or higher
How to install:
Step 1. Copy the OpenDentalCamera.dll and DirectShowLib-2010.dll files into your OpenDental folder, per workstation (typically C:\Program Files (x86)\Open Dental)
Step 2. Setup the Program Link.. Go to Setup, Program Links. Create a new Program Link. Then RESTART Open Dental.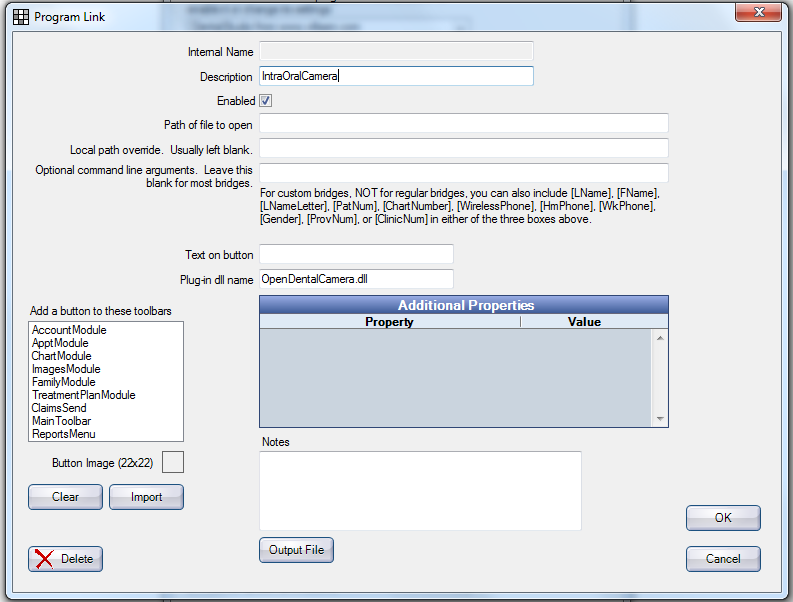 How to use:
Step 3: Click the
Import Button
in the Images Module to bring up the Open Dental Camera interface. Click Capture to take images.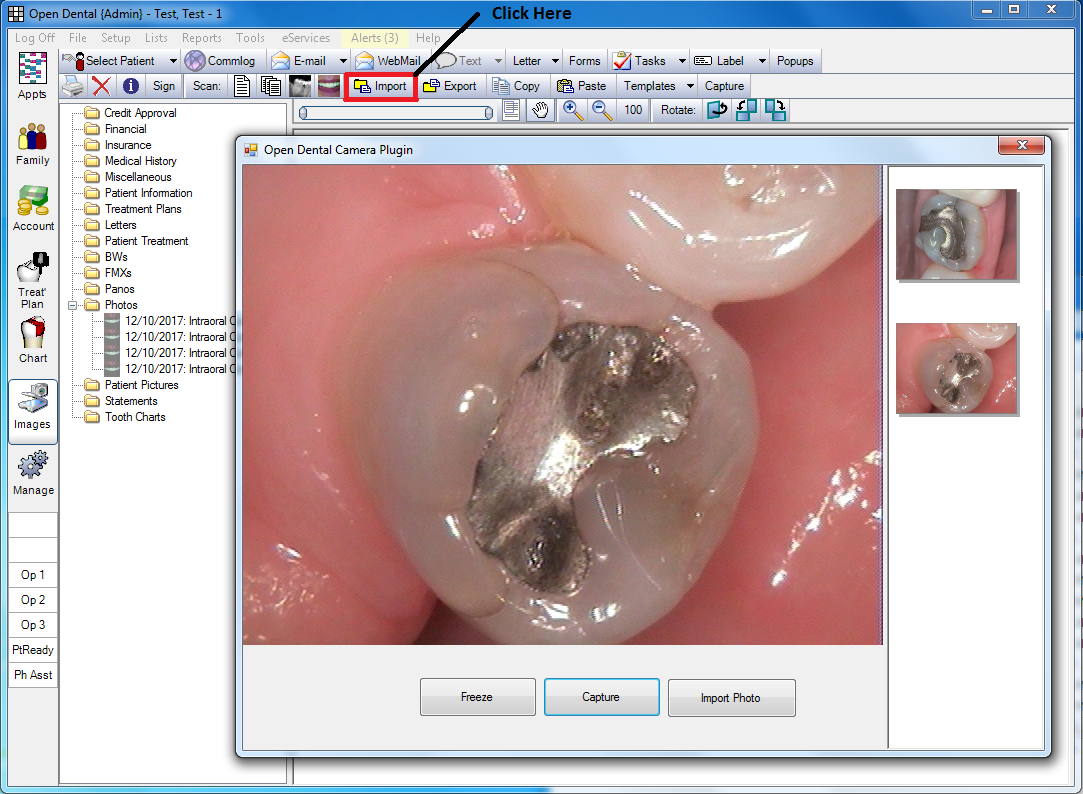 Step 4. When you close the window the images will be assigned in the "Photos" category and "Intraoral Camera" will be the description of the images.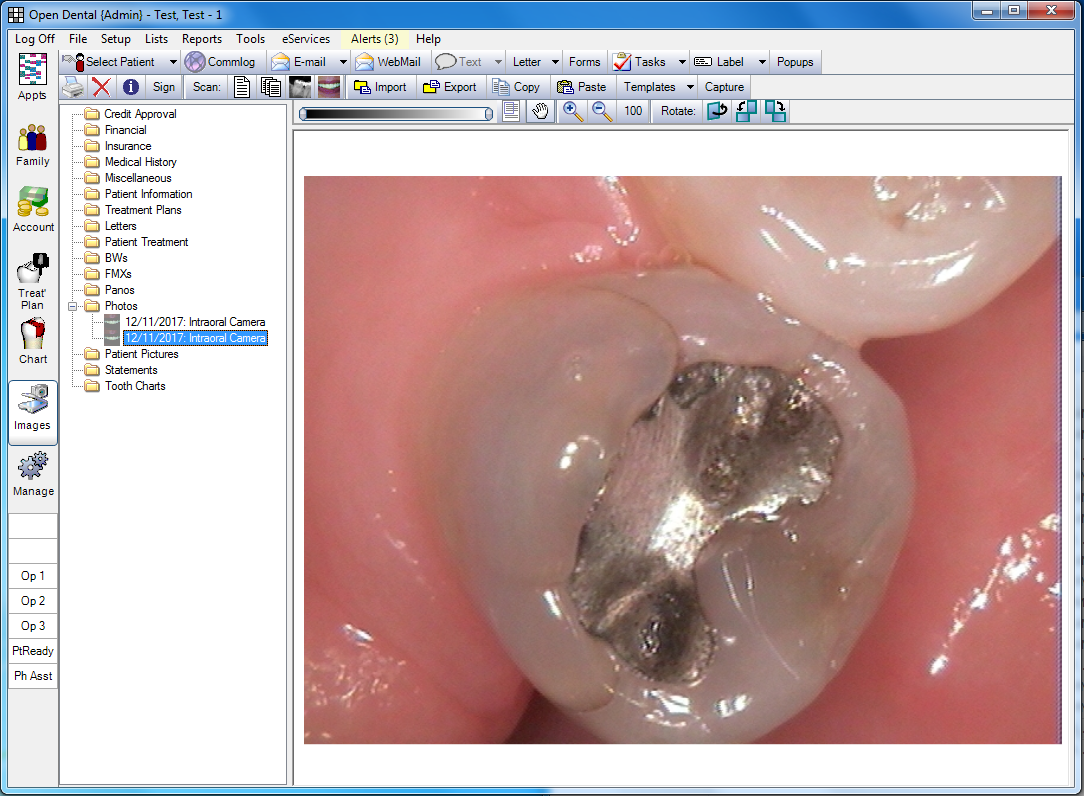 If you buy my IOCSnapShot program you can use your IntraOral Camera's snapshot button to take images. Without it you typically require 2 people to take images, one to hold the camera and the other to click Capture or hitting the spacebar button on the keyboard. BUY my program

Link to the thread about my
IOC Snapshot Program
:
http://opendentalsoft.com/forum/viewtopic.php?f=1&t=5225&p=27580
Would you like to try an evaluation of my IOC Snapshot program?
http://www.onsitedentalsystems.com/IOCSnapshot.exe
Install the program, after the install it will ask for a license, here is an evaluation license good for 2 weeks:
FgKgAbn1DnVVfNMBDgABAazs+ZYN7asqvRK3xuXZYrrsxdGRy+oE2cWV4NYFsWoxUE0ma8s0dRzjgaUTM8TXUA==
1. You will see a blue camera on in your system tray icons next to the time, right click it and go to Select Camera to set your camera.
2. Right click the blue camera and select Open Dental.
3. The program link and dll files will be setup for you automatically. Give it a shot.